What is the effect of an Immediate Temporary Suspension (ITS) from the KBN on my nursing license?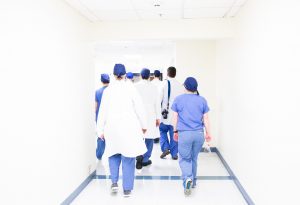 In some circumstances, the KBN may decide that allegations from a complaint arise to a high level which necessitates an order of immediate temporary suspension (ITS) of a professional's license in addition to the Notice of Complaint. An ITS is unilaterally ordered by the KBN where it believes the licensee presents a threat to the public. If you receive an ITS, you must report this to your employer immediately and cease working in your professional capacity until further notice by the KBN. Importantly, a licensee should seek prompt review within ten (10) days of receipt of an ITS or risk waiving any potential defenses.
Following the initial filing and service of a Notice of Complaint, there are various outcomes that can result for the licensee. For example, the KBN may find that allegations against the licensee are "unsubstantiated" resulting in the case being dismissed. In other cases, formal administrative hearings may be necessary to resolve complex factual issues, which often requires witness testimony and experts, much like a jury trial. It is recommended that all licensees navigate this process with the assistance of trained counsel to properly protect a professional license, and, potentially, a career.
For a consultation of your rights in protecting your professional license, contact the experienced healthcare attorneys at Goldberg Simpson, LLC by calling 502-589-4440 today, or by emailing Anthony Johnson at ajohnson@goldbergsimpson.com. Offices in Louisville, Frankfort, and Southern Indiana.
THIS ARTICLE IS MERELY AN ADVERTISEMENT AND IS NOT INTENDED TO BE LEGAL ADVICE NOR IS TO BE CONSTRUED TO ESTABLISH AN ATTORNEY-CLIENT RELATIONSHIP ABSENT A SIGNED AND WRITTEN REPRESENTATION AGREEMENT BY GOLDBERG SIMPSON, LLC. COPYRIGHT GOLDBERG SIMPSON, LLC.