What is a Notice of Complaint from the KBN and what does it mean?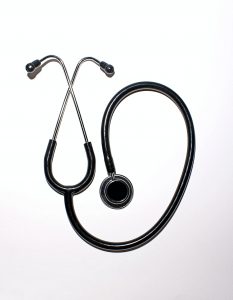 Have you received a Notice of Complaint on your professional license from the Kentucky Board of Nursing? If so, you probably have a lot of questions—the first being, how could this possibly happen to me? This blog outlines the general procedures, ramifications, and constitutional due process rights associated with the disciplinary process of the KBN.
A Notice of Complaint can be filed against a licensee for any number of reasons. If a complaint is received by the KBN that establishes a "colorable" violation, a Notice of Complaint is mailed to the licensee's address of record. The complainant may be a co-worker, patient, or supervisor, or, in some cases, a complaint arises following an individual's own decision to self-report. In any event, it is important to know your rights in defending your professional license, and the decision to retain counsel may be critical to the success of your case, and perhaps even your career.
The Notice of Complaint marks the beginning of the KBN's formal legal process for investigating complaints against healthcare professionals such as nurses, APRNs, and dialysis technicians. From the date of receipt of the Complaint, a licensee generally has thirty (30) days to file a written response addressing the allegations in the Notice of Complaint.
In most cases, a Notice of Complaint does not prevent the licensee from working. Rather, the details of the investigation are confidential until final resolution with the KBN, and the licensee may practice without restrictions provided the license expiration date is current and there is no active discipline.
For a consultation of your rights in protecting your professional license, contact the experienced healthcare attorneys at Goldberg Simpson, LLC by calling 502-589-4440 today, or by emailing Anthony Johnson at ajohnson@goldbergsimpson.com. Offices in Louisville, Frankfort, and Southern Indiana, and representing professionals across the Commonwealth of Kentucky.
THIS ARTICLE IS MERELY AN ADVERTISEMENT AND IS NOT INTENDED TO BE LEGAL ADVICE NOR IS TO BE CONSTRUED TO ESTABLISH AN ATTORNEY-CLIENT RELATIONSHIP ABSENT A SIGNED AND WRITTEN REPRESENTATION AGREEMENT BY GOLDBERG SIMPSON, LLC. COPYRIGHT GOLDBERG SIMPSON, LLC.