Three Things to Do if you Receive a Complaint from the KBN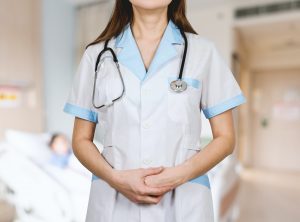 Contact an experienced healthcare defense attorney to understand your rights and the serious allegations against your professional license.
Determine the deadline for responding to the Notice of Complaint. The KBN may penalize you for failing to respond timely.
Do NOT post on social media about the allegations, your employer, or anything that you would not want viewed in a court of law.
For a consultation of your rights in protecting your professional license, contact the experienced healthcare attorneys at Goldberg Simpson, LLC by calling 502-589-4440 today, or by emailing Anthony Johnson at ajohnson@goldbergsimpson.com. Offices in Louisville, Frankfort, and Southern Indiana, and representing professionals across the Commonwealth of Kentucky.
THIS ARTICLE IS MERELY AN ADVERTISEMENT AND IS NOT INTENDED TO BE LEGAL ADVICE NOR IS TO BE CONSTRUED TO ESTABLISH AN ATTORNEY-CLIENT RELATIONSHIP ABSENT A SIGNED AND WRITTEN REPRESENTATION AGREEMENT BY GOLDBERG SIMPSON, LLC. COPYRIGHT GOLDBERG SIMPSON, LLC.