A Nurse's Duty to Self-Report Convictions: When and How to Do It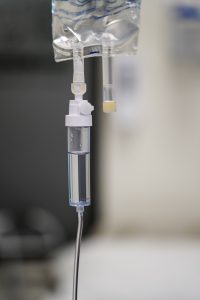 Kentucky nursing law requires that licensees and credentialed individuals report all criminal misdemeanor and felony convictions to the Kentucky Board of Nursing (KBN) within ninety (90) days of conviction. Thus, the 90-day clock to self-report starts not from the date of arrest or citation, but rather from the date of conviction (emphasis added). If you have questions about self-reporting, it is highly recommended you seek legal advice from an experienced healthcare defense attorney prior to self-reporting.
For a consultation of your rights in protecting your professional license, contact the experienced healthcare attorneys at Goldberg Simpson, LLC by calling 502-589-4440 today, or by emailing Anthony Johnson at ajohnson@goldbergsimpson.com. Offices in Louisville, Frankfort, and Southern Indiana, and serving healthcare professionals throughout the Commonwealth of Kentucky.
THIS ARTICLE IS MERELY AN ADVERTISEMENT AND IS NOT INTENDED TO BE LEGAL ADVICE NOR IS TO BE CONSTRUED TO ESTABLISH AN ATTORNEY-CLIENT RELATIONSHIP ABSENT A SIGNED AND WRITTEN REPRESENTATION AGREEMENT BY GOLDBERG SIMPSON, LLC. COPYRIGHT GOLDBERG SIMPSON, LLC.